16. June 16
TransOcean 2: Rivals - Update 1.0.12 verfügbar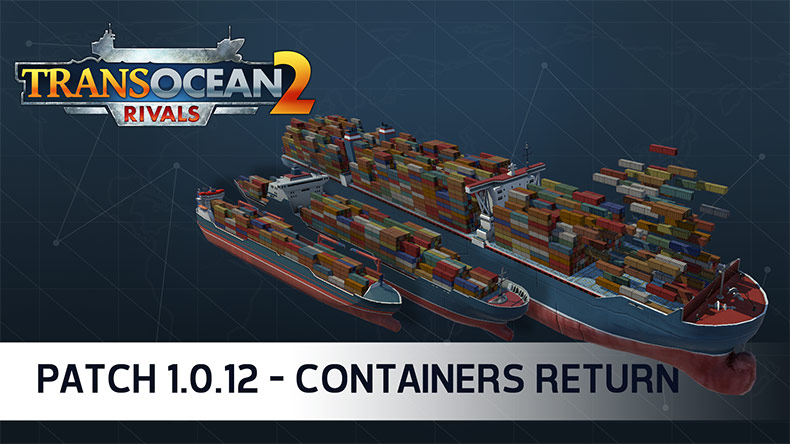 Dear Community,

our latest update for TransOcean 2: Rivals is now available for download on Steam! Next to bug fixes, a fix for users of Radeon graphics cards as well as further game improvements it also offers a frequently desired feature: visible container loads!


TransOcean 2 - Patch Notes v1.0.12

New feature:
Cargo is now graphically displayed on containerships.
Bug fixes:
Some issues connected to the screen resolution have been resolved,
The game can now be played using a 21:9 resolution. However, not the whole screen will be used so there will be black bars on the left- and right-hand side.
Now, the newsticker messages regarding repairs and upgrades close automatically as soon as the relevant messages have become obsolete or irrelevant.
The shipping company comparison is now also displayed correctly when there are no AI opponents.
A ships destination remains in effect even if it is being refueled after the destination has been chosen.
Several user interface issues have been fixed.
A bug that allowed ships to be bought in ports lacking a shipyard has been fixed.
An incompatibility of graphic cards using an AMD Radeon 380 chipset has been resolved.
The zoom settings of the mini game no longer influence the zoom level of the world map.
When the tutorial is being cancelled the corresponding voice output will also fade out.
Multiplayer: The icon animations are now played correctly in the whole game.
Multiplayer: It now no longer happens that there are no starting ships available at the beginning of a match.